Play Trivia Games Online Free Trivia Chat Rooms
Play against your family or friends in an online chat room, free trivia fun for all age groups.

Play trivia games can be played on a desktop computer, laptop or any mobile device. Play games on "mobile" our website can be found here .Trivia's Mobile site has been adapted especially to enable you to play whilst mobile

We welcome any suggestions you have or comments you think will help to improve our online chat room.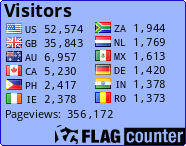 Contact Us
Trivia games chat rooms administration, when contacting us please.
Include details of your request or explain any problem you are having including any error messages that you see to help us identify any problem.
Add Playtrivia Website to your
favourites.
Changing LINKS

Playtrivia.net
Click here for Playtrivia Mobile site

Play Trivia Games Free Online
Chat rooms host free trivia quizzes with random questions suitable for players of all ages. You are welcome to join any of our chat rooms.

Trivia games quiz has three game rooms, a forum, a players gallery to add your photograph, room stats for two of our games rooms. Play trivia online quiz rooms host trivia bots to suit most players tastes.
Games Quiz Rules Guidelines
Chat Rooms offer fun and friendship however there are a few rules which help to make these quiz rooms a more pleasant place to be. These can be read here
Online Trivia Games Chat Room Quiz
welcomes players from English speaking Countries around the world. Chat rooms are hosted by selected players who have been chosen because of the experience they have. Their aim, along with ours, is to ensure your experience is an enjoyable one.